Solar Portable Outdoor UPS
SIU-150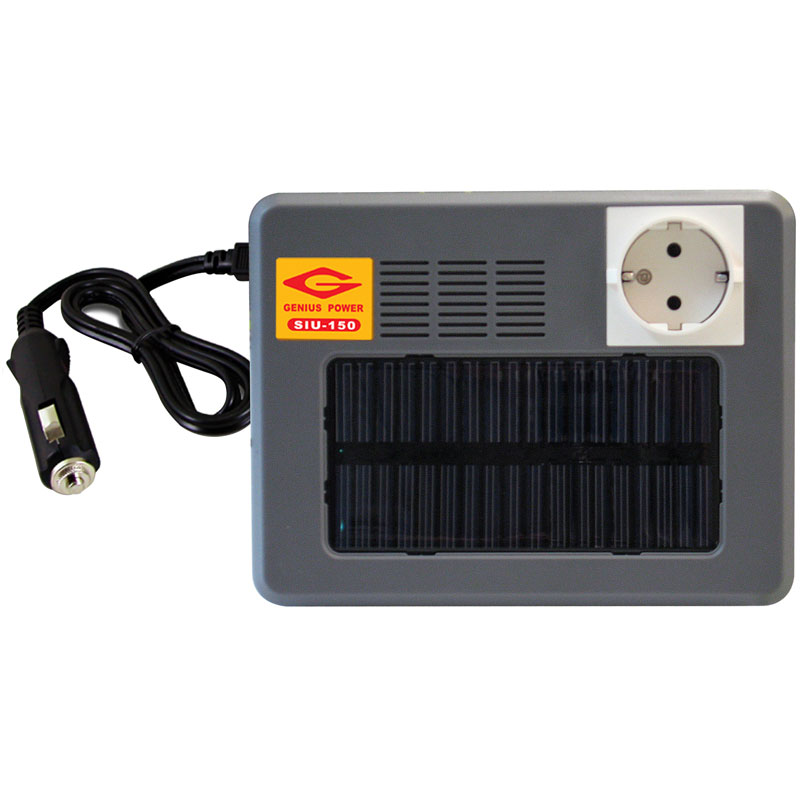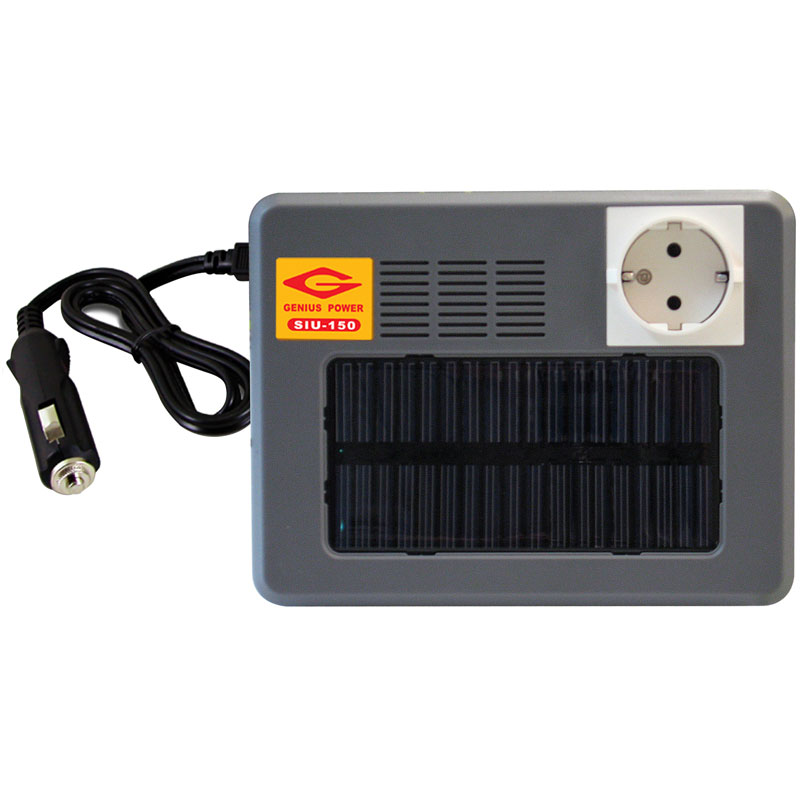 150W Solar Portable Inverter
SIU converts DC voltage from the solar panel or the battery into standard household AC voltage so that it can be used with ordinary appliance.
SIU can be used to supply the power for small-scale usages, like iPod, cell phone, and laptop.
Our SIU series is designed to confront some emergency, such as the hurricane, the earthquake, and the suddenly power failure because SIU series will be charged on full load and maintain the electricity by itself.
In addition, there are 3 ways to charge the internal battery, via the AC adaptor, the solar panel, and the internal battery.
Features
Solar Power Charging Automatically
USB Port
Built-in Battery
Applications
Provide 12VDC power through the USB to charge the mobile phone etc.
DC-AC inverter applications:laptop,TV,fan, small home appliances.
LED light for emergency condition.
Suitable appliances for the inverter: Standard light bulb, PC, Fan, Laptop
Specification
SOLAR CELL:
Panel Type: Multicrystalline
Operating voltage: DC18V(max)
Operating current: DC60mA(max)
INTERNAL BATTERY:
Output Voltage: DC12V
Output Current: DC2.2A(max)
AC POWER INVERTER:
Output Wave Form: modified sine wave
Output Power: 150W(max)
Output Power Surge: 300W(max)
AC Output Voltage(RMS Meter): 100, 110, 120, 220, 230, 240V
Regulation: ±10%
AC Output Frequency: 50, 55, 60HZ
Efficiency: >90%
Low Battery Alarm
Low Battery Protection
High Battery Protection
Over Temperature Protection
Overload Protection
Output Short Protection
dimensions(LxWxH): 200mm x 155mm x 55mm
Net Weight: 1.6 kg (approx.)
USB port
Files Download

---