Modified Sine Wave and Solar Charger
GP-1000T, GP-1500T, GP-2000T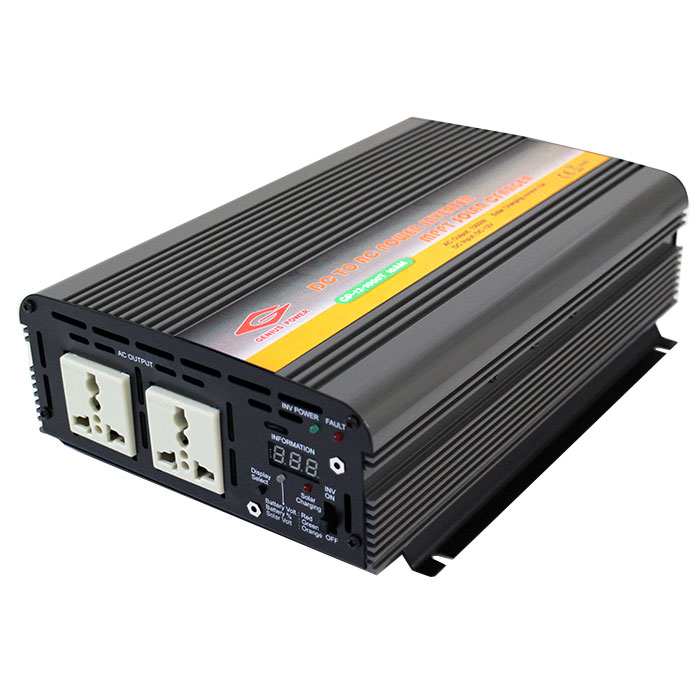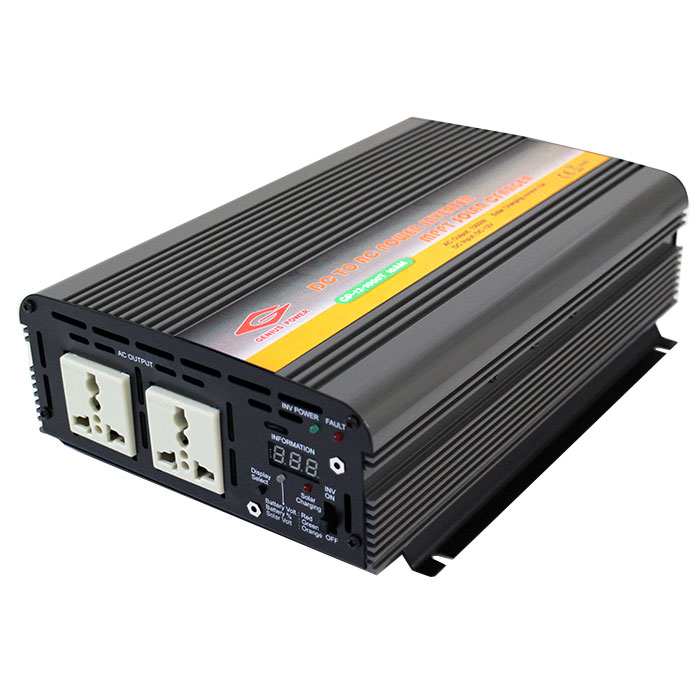 Modified sine wave inverter with MPPT solar-charging.

Design to power appliances for home, camping, engineering or emergency use.
Built-in 5V/2.1A USB output with intelligent IC to charge cellphones and tablet PCs.
Features
Designed for home appliances, camping, emergency-use and more.
Built-in MPPT solar charger.
Continuous operation at 1000, 1500 and 2000w.
Battery and solar charging status display.
5 way protections: Overload / Over temp. / Low battery / Short circuit / Reverse polarity (fuse).
Compact size & Easy operation.
Specification
DC TO AC INVERTER
(1) DC12V: GP-12-1000T / GP-12-1500T / GP-12-2000T
(2) DC24V: GP-24-1000T / GP-24-1500T / GP-24-2000T
Photo Gallery

Files Download

---