Pure Sine Wave and Solar Charger
GT-1000NS, GT-1500NS, GT-2000NS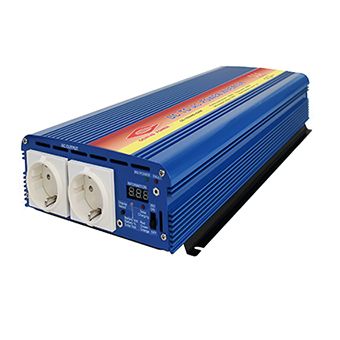 Pure Sine Wave inverter with MPPT solar-charging.

Design to power appliances for home, camping, engineering or emergency use.
Built-in 5V/2.1A USB output with intelligent IC to charge cellphones and tablet PCs.
Features
Built-in MPPT solar charger High-frequency power inverter.
Designed for home appliances, camping, emergency-use and more.
Compatibility with air conditioner, refrigerator, computers, motors, televisions and more.
5 way protections: Overload / Over temp. / Low beattery / Short circuit / Reverse polarity (fuse).
Compact size & Easy operation.
Built-in Microcontroller.
Specification
The ways to prevent lack off the storage of the medical grade masks for Covid-19
Re-using option: 1000W Inverter and steam cooker high temp disinfection.
Files Download

---
Press Release