Portable Sine Wave Inverter
GF-12-2KNS, GF-24-2KNS
Pure Sine Wave Inverter with Handle Bar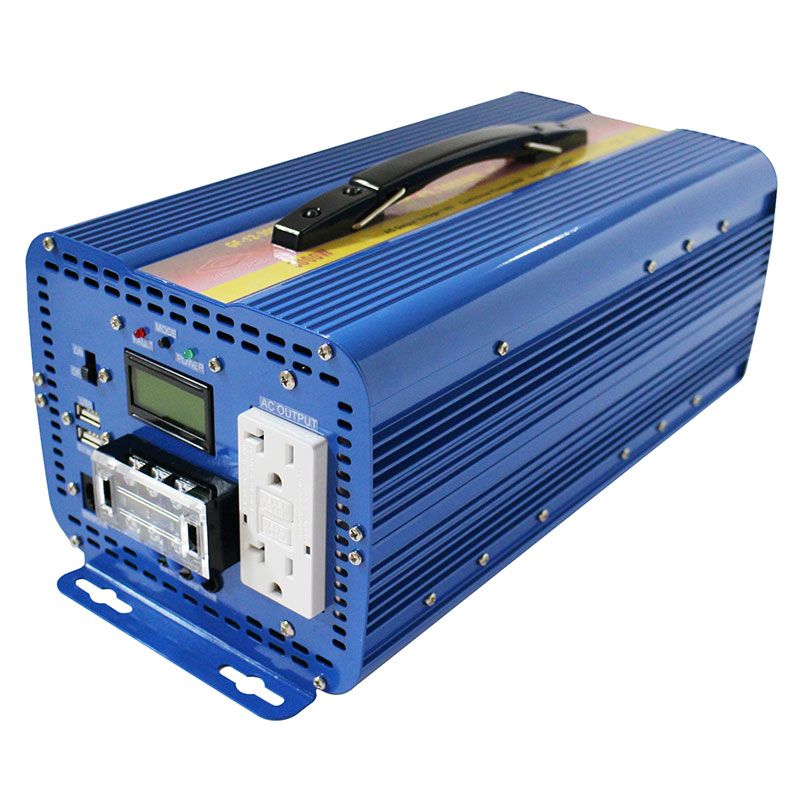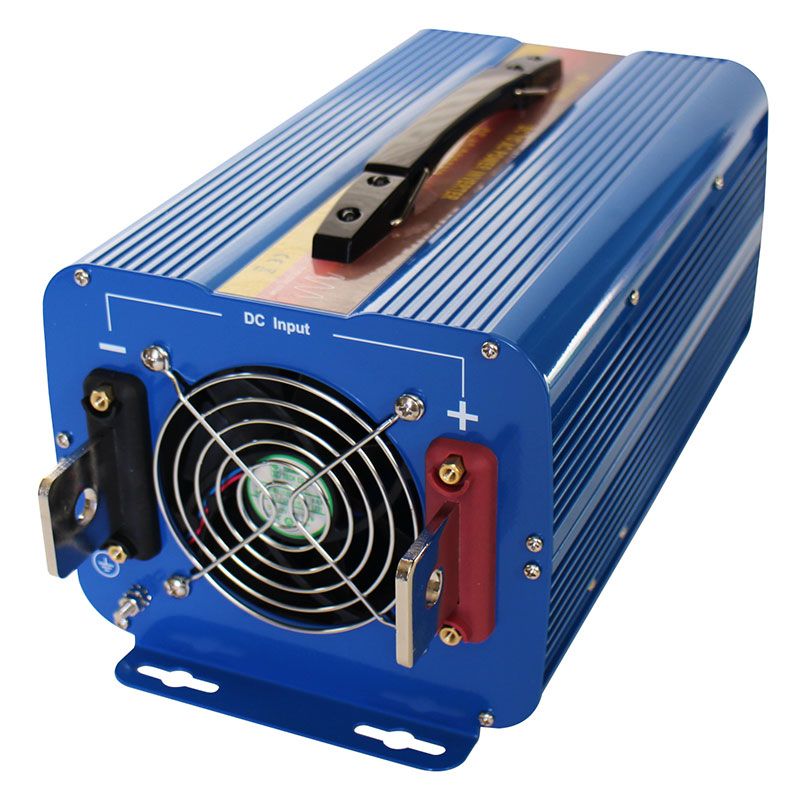 Drow's GP-2KNS sine wave power converter is a high-power model with leakage circuit safety function. The 2000W output power can supply 1/4 horsepower for the motor. It is suitable for use in air-conditioning and refrigerators with a mains voltage suitable for approximately 2 tons.
Model No.
GF-12-2000NS
GF-24-2000NS
Output Power
2000W
Output Power Surge
4000W
AC Output Voltage
120V
Frequency
60 Hz
Regulation
6%
THD (max.)
4%
Output Wave Form
Pure Sine Wave
Efficiency
90%
DC Input Voltage
11 - 15V
22 - 30V
No Load Current Draw
< 2A
< 1.5A
Low Battery Alarm
DC 10.5V ± 0.5V
DC 21V ± 1V
Low Battery Shut Down
DC 10V ± 0.5V
DC 20V ± 1V
Protection
Over load, Over temp.,
Low battery, Reverse polarity (fuse)
Over Temperature Protection
60°C ± 5°C
Dimensions
317 x 168 x 140 mm
Net Weight
3.9 KGS (approx)
Applications
It can be used with general household electrical appliances.
Compatible with air conditioner, refrigerator, computers, motors, televisions and more.
Drow's 2000W is a DC to AC power supply that provides portable, reliable, high kinetic energy.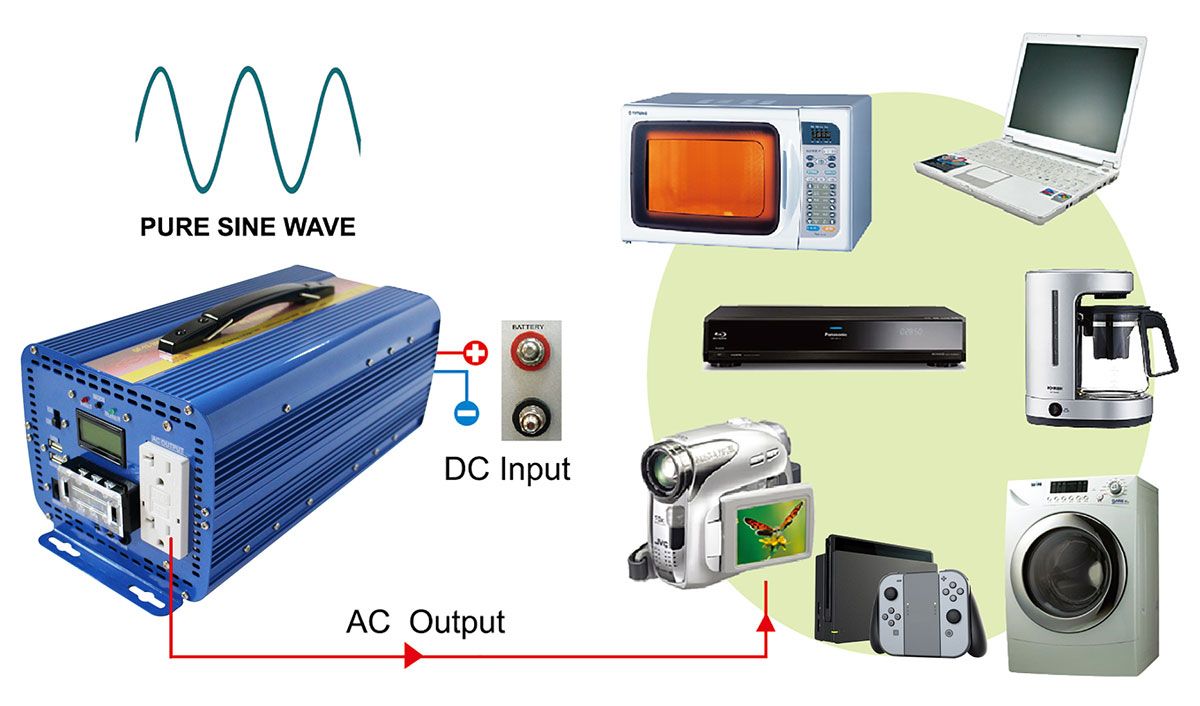 Files Download

---
Press Release