8000W High efficiency energy storage Multifunctional inverter
SIC-8KC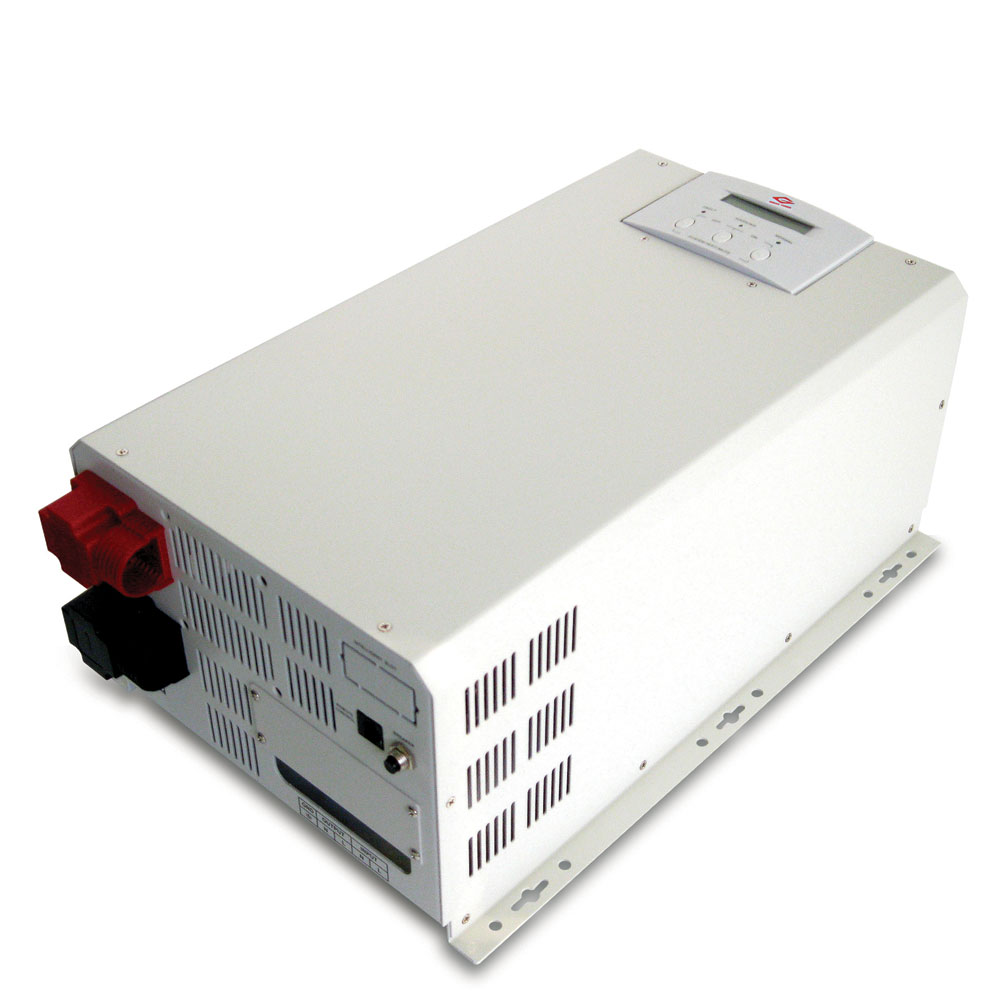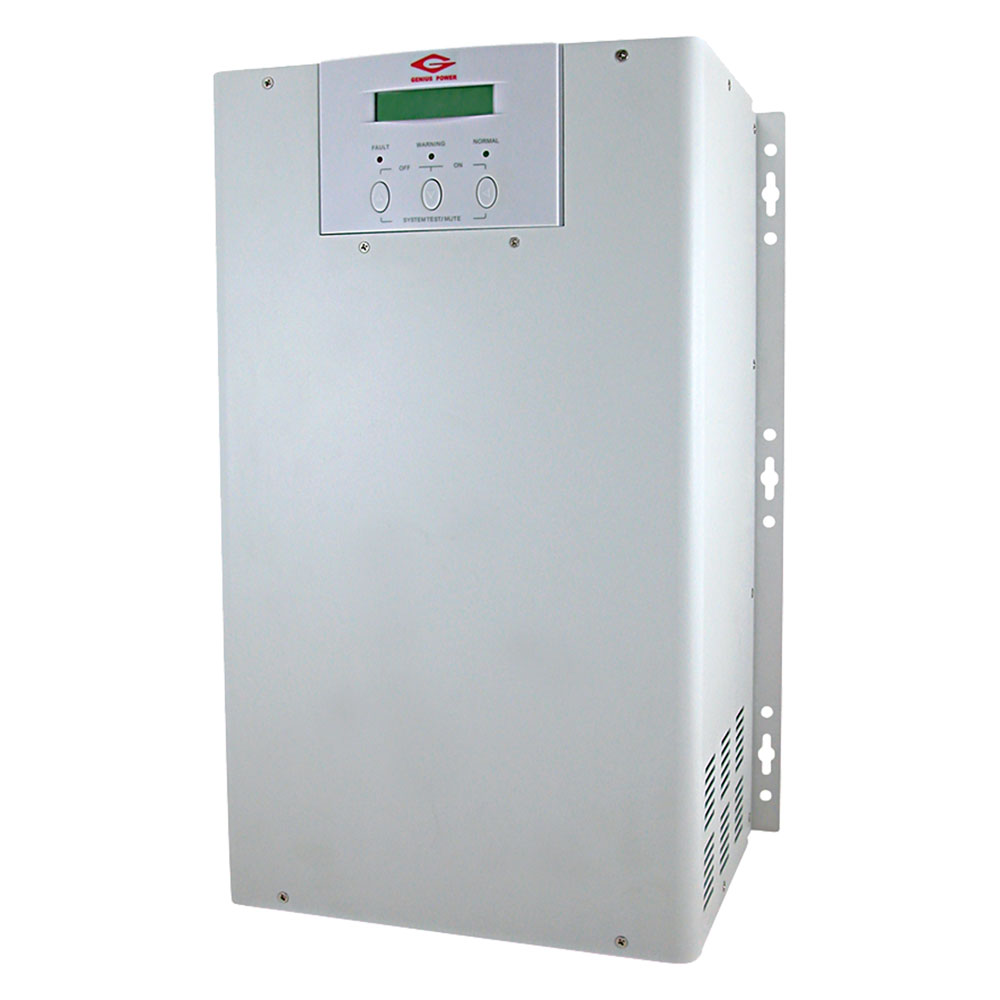 Our UPS is a powerful all-in-one inverter, with solar charging, battery charging, power inverter and UPS, which can be configured in Rack mount or Wall mounted Indoor or Harsh Outdoor.
With this multifunctional inverter, you can supply the electricity for residential and official appliances from DC 48 battery or 72V / 3600W (max)solar panel, such as air conditioner, home appliance such as refrigerator, dishwasher, and larger office equipment.
With this rigid design solar inverter on hand, anyone can use it for a quite long time as long as user could follow our safety guides. This series features built-in microprocessor, DC start and automatic self-diagnostic , and heat dissipation and five-stage charger that can automatically charges all kinds of batteries such as (AGM/Lead-acid/Gel) during day and night. In addition, when one (battery/solar/city power) is out of electricity, it would automatically switch power charging function; also ,its output is pure sine waveform, so this multifunctional inverter is always running in lower nose.
And then when it comes to our LCD interface, it is not only easy to operate but also easy to be assembled. The LCD mode can display inverter status, battery capacity and inside temperature and let user set up input voltage(120V/220V)/output voltage(220V/115V) frequency(50/60HZ) and output load.
Finally, inside it built-in alarm protection except for the breaker design on the back panel.
SIC-8KC is weighted in 53.6kgs , Physical size is at 415x600x260mm and CE approved,1 year Warranty.
All in all , it brings your life convenience whenever you need power.
A all-in-one power solution, delivers unsurpassed clean true sine wave output power and combines this with a selectable multistage battery charging current. It is a high quality producy that offers the best price/performance ratio in the industry.
Features
DC start and automatic self-diagnostic function.
Compatible with both linear & non-linear load.
THD <3%
Stronger charger to support batteries 500AH up
Low heat disspation in long time operation
Parameter Pre-settable
CE certficiate
Specification
Capacity VA/Watt: 8KVA / 8000W
Input Voltage: 110Vac or 220 Vac
Input Frequency: 45 - 70Hz
Output Voltage: 110 Vac(115V or 120V resettable via LCD panel) or 220 Vac(230V or 240 Vac resettable via LCD panel)
Output Voltage Regulation(Batt. Mode): <3% RMS
Output Frequency: 50Hz or 60Hz
Output Frequency Regulation(Batt. Mode): ±0.1Hz
Power Factor: 1
Output Waveform: Pure Sinewave
Transfer time (typical): < 4ms
Battery voltage: 48Vdc
Max battery charging current: >60A
Solar power: Solar power server 50A (option)
LCD display: UPS status, I/P&O/P voltage Frequency, Load%, Battery Voltage & %, Charge current, Temperature, Model
LED display: Normal (Green), Warning(Yellow), Fault(Red)
Battery mode alarm: Beeping every 4 seconds
Low battery alarm: Beeping every second
UPS fault alarm: Beeping continuously
Overload alarm: Beeping twice per second
Operation temperature: -20° C - 80° C
Net weight (kg): 53.6 kg
Wall mounted dimension (W×H×D mm): 415x600x260
Applications
Standard Light Bulb
PC
Blender
Television
Air Conditioner
Vacuum Cleaner
Coffee Maker
Wash Machine
Microwave Oven
Cloth Dryer
Heater
**Remark: the user needs to confirm the application wattage is not more than the inverter
Related Products

SIC-5KC

---

This UPS is a grid- off system. This inverter with the battery could be charged by the solar and AC power. There are two ways to install the equipment. You could hang on the wall or stand on the ground. It is a high efficiency design to save the power and low heat dissipation in long time operation. This UPS with a LCD remote. It is easy to disassemble, with the magnetic design won't lost.

---

SIC-6KC

---

Our UPS is a powerful all-in-one inverter, with solar charging, battery charging, power inverter and UPS, which can be configured in Rack mount or Wall mounted Indoor or Harsh Outdoor. With this multifunctional inverter, you can supply the electricity for residential and official appliances from DC 48 battery or 72V / 3600W (max)solar panel, such as air conditioner, home appliance such as refrigerator, dishwasher, and larger office equipment. With this Rigid design solar inverter on hand, anyone can use it for a quite long time as long as user could follow our safety guides. This series features built-in microprocessor, DC start and automatic self-diagnostic , and heat dissipation and five-stage charger that can automatically charges all kinds of batteries such as (AGM/Lead-acid/Gel) during day and night. In addition, when one (battery/solar/city power) is out of electricity is out of electricity, it would automatically switch power charging function ;also,its output is pure sine waveform, so this multifunctional inverter is always running in lower nose. And then when it comes to our LCD interface, it is not only easy to operate but also easy to be assembled. The LCD mode can display inverter status, battery capacity and inside temperature and let user set up input voltage(120V/220V)/output voltage(220V/115V) frequency(50/60HZ) and output load. Finally, inside it built-in alarm protection except for the breaker design on the back panel. SIC-6KC is weighted in 51.4kgs , Physical size is at 415x600x260mm and CE approved.1 year Warranty. All in all , it brings your life convenience whenever you need power.

---

---

Files Download

---
Press Release